Treebnb Kickoff Fundraiser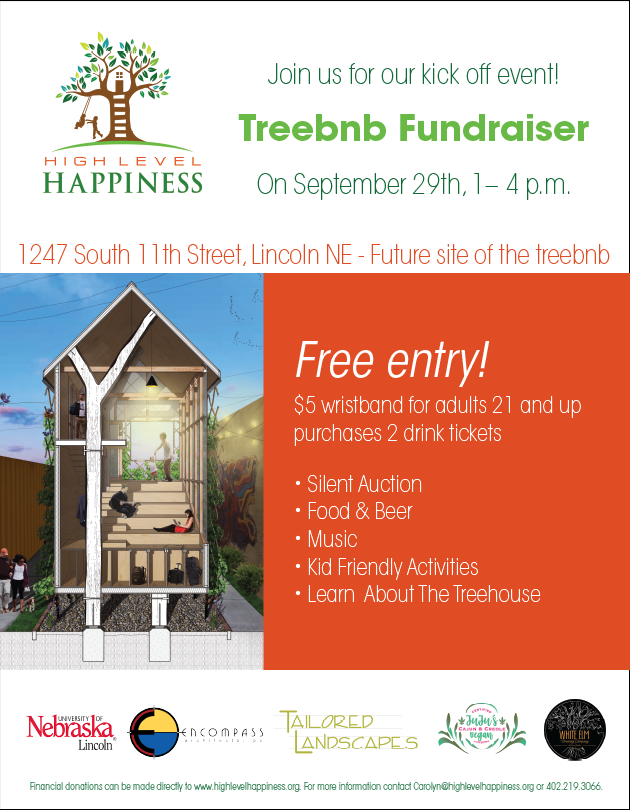 Join us for the High Level Happiness kickoff fundraising event for Lincoln's first Treebnb! Bid on fabulous silent auction items, drink awesome White Elm Brewery beer ($5 buys two drink tickets), enjoy JuJu's Cajun and Creole Vegan Cuisine and listen to great music.
We'll have lots of kid-friendly activities, so bring your family.
Learn about the sustainable clean energy treebnb and the pay-it-forward model that anchors our work. We'll see you there!